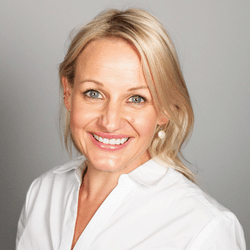 Our advocacy agenda focuses on supporting and sustaining growth in the Territory economy. Leading up to the 2024 elections, we're focused on working with governments and stakeholders to help encourage a positive economic environment for the private sector that leads to both investment attractiveness and investment certainty.
We are actively working with the government, council, stakeholders and our members to ensure that our voices are heard and that the Territory remains a great place to live, work and play. Through our work, events and programs, we deliver value for all our Northern Territory members to uplift the industry and drive a thriving sector.
Ruth Palmer
Northern Territory Executive Director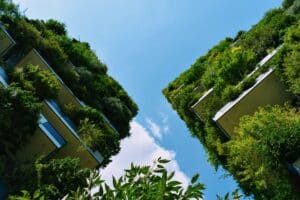 National
Every Building Counts, jointly developed by the Property Council of Australia and Green Building Council of Australia, sets out policy recommendations which provide a roadmap for governments towards a greener, healthier, more equitable built environment. Every Building Counts – For Local Governments edition has now been released, offering 19 policy recommendations tailored for local governments.
Read more
Our economic contribution in the Northern Territory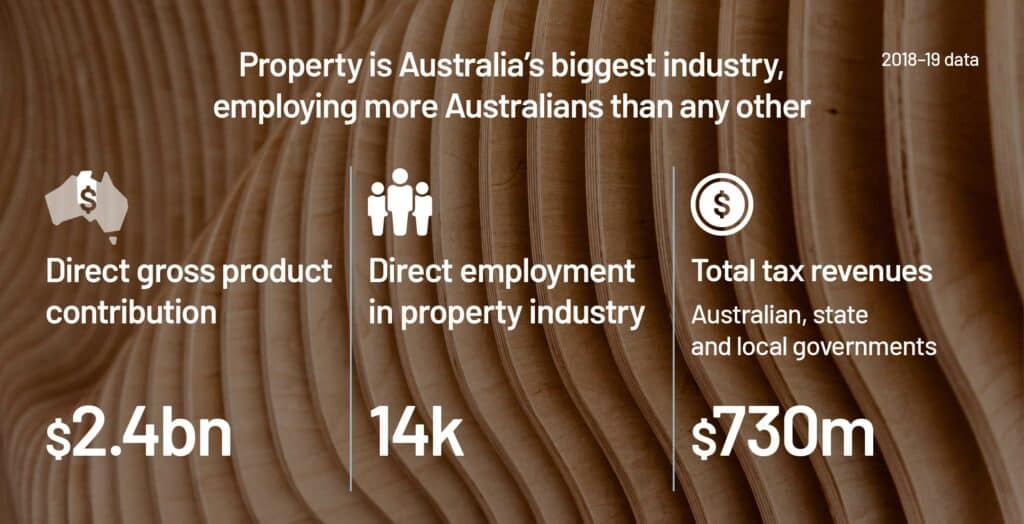 Our priorities for the Northern Territory
With 2023 shaping up to be economically uncertain for the Territory, we're advocating for policies that support and sustain growth in the Territory economy and create a positive economic environment. We want the Territory to remain competitive and are calling for specific policies to be overhauled to help guide the Territory's growth beyond political cycles.
We have developed a Northern Territory Property Council Position Paper that focuses on our core interests and ten policy reforms with recommendations that we believe the state government should consider. Some of our core policy interests include land tax, property levies, the CBD decentralisation and rising property crime and antisocial behaviour.
NT
The Property Council of Australia's Northern Territory Division has welcomed the release of the Joint Select Committee on Northern Australia's report on Workforce Development, which sets a clear path forward in balancing the region's natural resources and cultural richness against social and economic challenges.
Read More
Media Releases
Addressing the acute housing crisis in the Northern Territory, the Property Council of Australia – NT Division is pleased to announce that Chief Minister Natasha Fyles has greenlighted the formation of the Northern Territory Housing Alliance.
Read More
NT
The Property Council of Australia, Northern Territory Division, has joined the growing list of businesses and stakeholders calling for immediate action to combat crime.
Read More
Not a member yet?
The Property Council of Australia represents the interests of more than 2,300 member companies and we welcome membership from organisations of any size and interest in the property industry.
Find out how you can join us and access the benefits for your people today.
Northern Territory Division Council
Comprising 15 elected members from across the industry, the Northern Territory Division Council directs the state's strategy and activity in line with the National Board's vision.
The role of the Northern Territory Division Council is to best represent the collective interests of New South Wales members. Members are nominated by industry peers and elected for a two-year term, with the Northern Territory President also securing a position on the National Board. Division Councils are responsible for all local initiatives, and also leverage the Property Council's campaigns and initiatives to achieve state based results. The current Division Council representatives commenced their tenure in March 2023.
Northern Territory Committees
The Property Council's agenda for Northern Territory is guided by more than 30 property professionals who make up four specific industry Committees.
Committees meet every four to six weeks to discuss issues and projects relevant to their expertise and the focus of the Committee. Being selected as a member of a Property Council Committee gives you the opportunity to help shape the future and influence the organisation's advocacy agenda. Members have the opportunity to contribute to important, focused industry discussions while building their professional networks and knowledge. 
As part of our 40-40-20 commitment to gender equity, all our Committees comprise a minimum of 40 per cent female representatives. Committee members are appointed for a two-year term, with the current Committees commencing their tenure in February 2023.
Awards
For almost 40 years, the Property Council of Australia has hosted the industry's most prestigious awards. As champions of our industry we celebrate and reward excellence. Winning a Property Council award means truly being at the top of your game.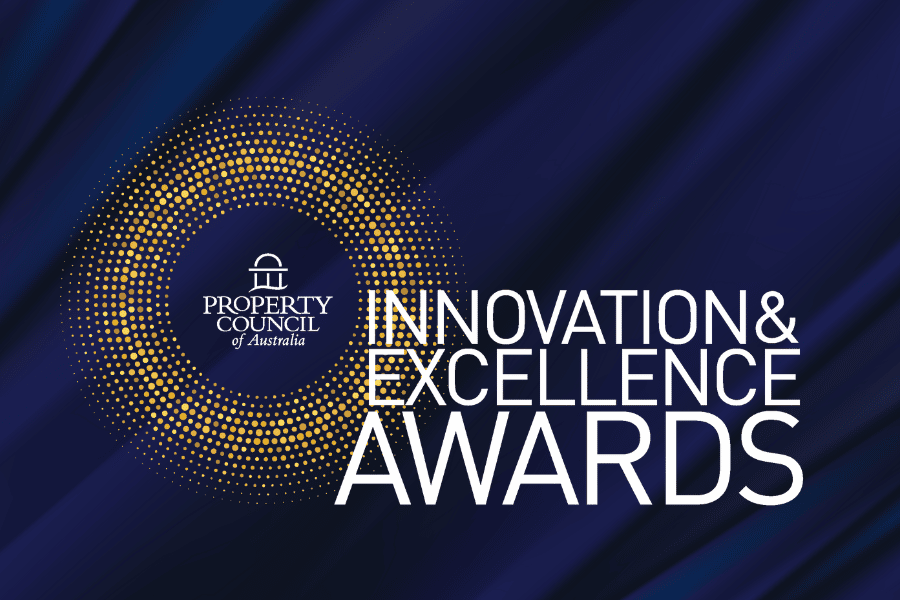 Innovation & Excellence Awards
The annual Property Council of Australia/Rider Levett Bucknall Innovation & Excellence Awards are the most prominent property awards in Australia, promoting excellence in design and innovation in the built environment since 1982.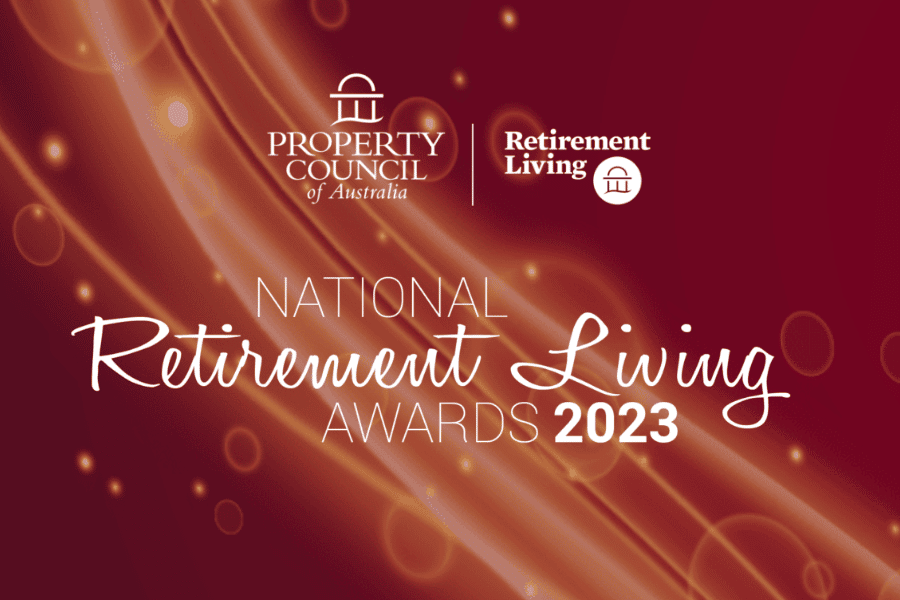 National Retirement Living Awards
The Property Council's National Retirement Living Awards celebrate excellence and achievement across all parts of the retirement living sector. 
Upcoming Academy courses
Comprising workshops, online learning and industry diploma courses, our Academy provides the resources to enhance the professional lives of our members. It's a professional development platform with something for everyone.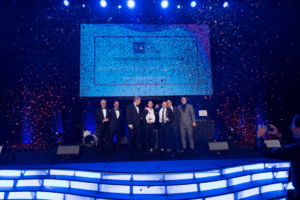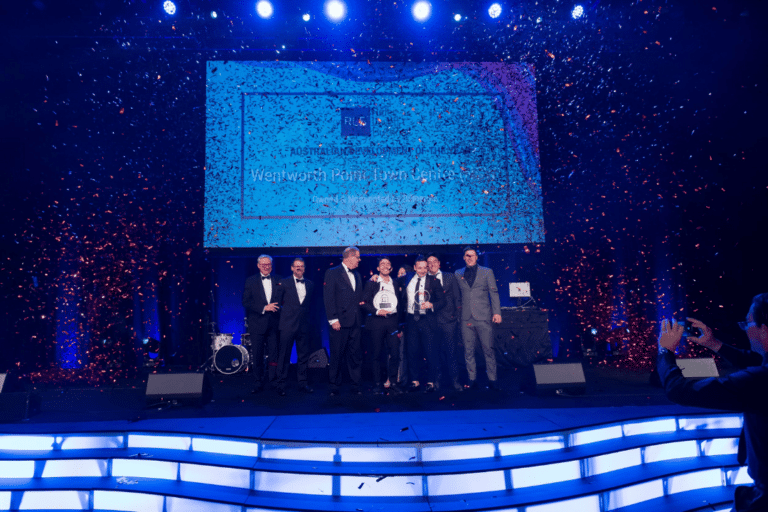 National
Awards often transcend the trophies that accompany them.
Read More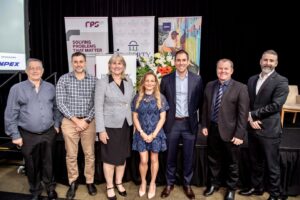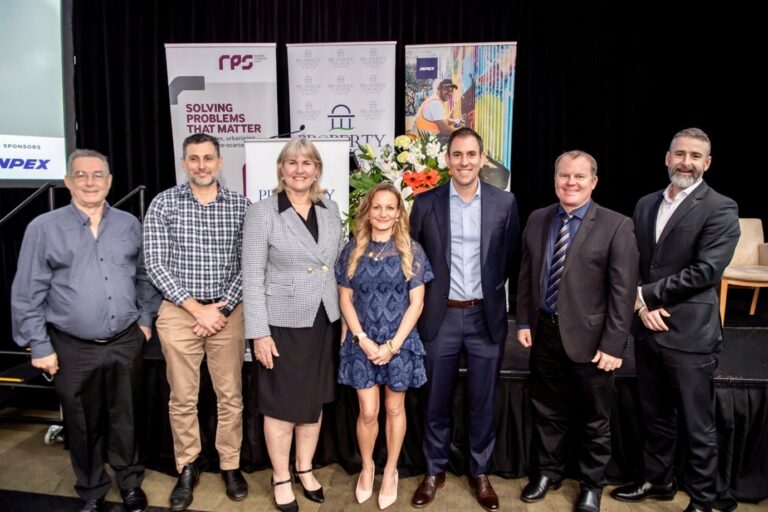 National
Last week Northern Territory Chief Minister Natasha Fyles, Federal Treasurer Jim Chalmers and Northern Territory Treasurer Eva Lawler joined our NT Division breakfast. A cracking event.
Read More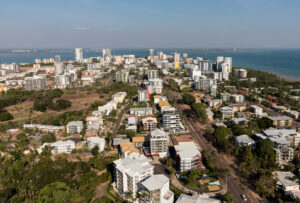 Property Australia
A new report has revealed Darwin is set for a severe shortfall of student accommodation, despite the Territory Government's ambitions to attract an additional 10,000 international students to the top end by 2025.
Read More
Programs
Our programs and initiatives help promote a strong future and encourage a more diverse and inclusive industry. Find out more about programs that might interest you.
Corporate Partners
Corporate Partners are member companies that partner with us to sponsor events, programs or campaigns.
We are deeply grateful to our Corporate Partners for their contributions. These partnerships enable us to deliver quality work and experiences for our members, which in turn benefits the entire Northern Territory property industry.