We're the voice of the Australian property industry.
As the leading advocate for Australia's largest industry, we champion a strong, thriving sector that leaves a positive legacy for all Australians.
We are your strong voice. Representing the leaders of the largest industry and biggest employer in Australia, we work with our 2,300 company and business member organisations to advance our industry's representation, reputation and impact. 
A thriving property industry underpins the health and sustainability of our cities, boosts consumer confidence, enables a buoyant business environment and ultimately creates a more prosperous Australia.
Our industry creates and builds the places where people live, work, connect, learn and play. 
Contributing 13 per cent of Australia's GDP, property is the nation's largest industry, but it also enables hundreds of other industries to thrive.
From logistics, manufacturing and mining to our small businesses, offices, shops and cafes, property is the backbone of Australia's economy.
Every day, our industry provides jobs for more than 1.4 million Australians – more than mining and manufacturing combined. 
Through our three-year strategy, we are working with members, allies, and all tiers of government to realise the enormous potential of this extraordinary industry, and our great capital and regional cities.
We have a rich, proud history of delivering outcomes that improve the lives of all Australians and create places for all stages of life, from students to retirees. We are privileged to lead the sector and connect the industry to speak with a strong, united voice.
Mike Zorbas 
Chief Executive
Our industry campaigns
The Property Council produces campaigns and thought leadership to build support for ideas that will move the industry forward. Here's a snapshot of some of our most significant industry campaigns.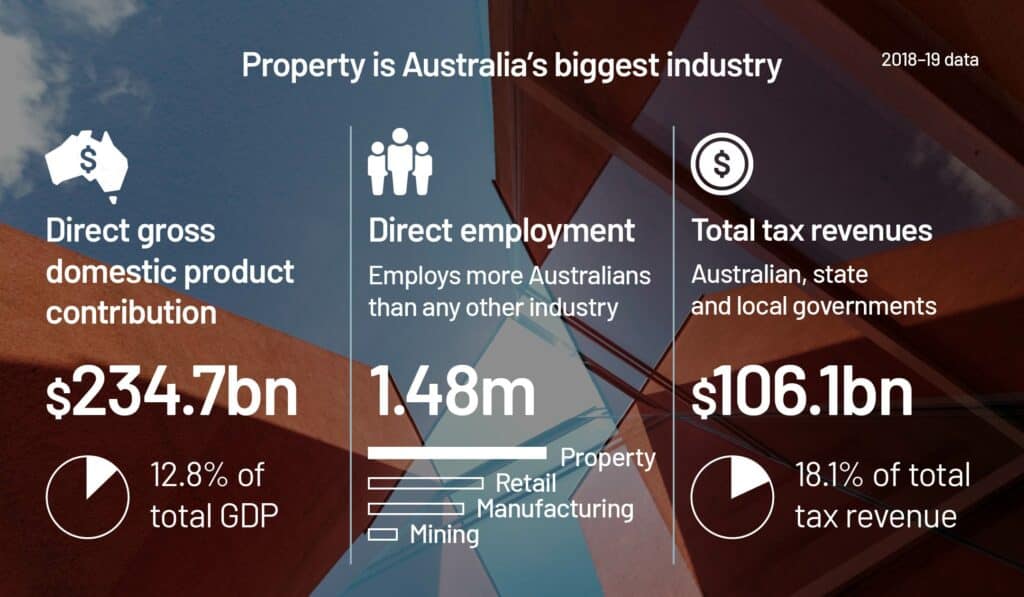 Upcoming Events
From wherever you sit in the industry, our events program has something for you. We bring together the brightest minds and experts from Australia and around the world to generate important conversations, share ideas and help you build relationships with industry peers.
Hunter Christmas Lunch

2023 Annual NT Christmas Party

Mindil Beach Casino Resort

Darwin, NT

Office Market Report

The Fullerton Hotel

Sydney, NSW

ACT Office Market Report

Hotel Realm

Canberra, ACT

Queensland: Office Market Report

Hilton Hotel

Brisbane, QLD

SA: February Office Market Report Breakfast

Flinders University, Festival Tower

Adelaide, SA

Victorian Office Market Report

Office Market Report – WA

The ANZAC Club WA

Perth, WA

Hunter Outlook

Retail Outlook

The Fullerton Hotel

Sydney, NSW

Property Market Outlook

Hilton Hotel

Brisbane, QLD

Outlook Lunch

The Fullerton Hotel

Sydney, NSW

Western Sydney Outlook

Rosehill Gardens

Rosehill, NSW

Outlook – Property and Capital Markets

Zinc at Federation Square

Melbourne, VIC

Retirement Living Half Day Forum 2024

Outlook – Residential

Zinc at Federation Square

Melbourne, VIC

Residential Outlook

The Fullerton Hotel

Sydney, NSW

Retirement Forum Outlook

Waterview in Bicentennial Park

Sydney Olympic Park, NSW

Annual Property Outlook

ACT Residential & Planning Outlook

Hotel Realm

Canberra, ACT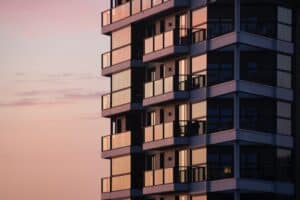 The Senate sits for the final time in Canberra this week.
Read More
Moving foreign investment application fees for build-to-rent projects to the lowest appropriate commercial level will boost the investment appeal of new rental housing supply that offers well-located, secure, customer-led and community-oriented housing, according to the Property Council of Australia.
Read More
The Property Council of Australia has labelled the last-minute decision to scrap offset credits in the Nature Repair Market Bill by the Senate as a lost opportunity to make it easier for industry to invest in the conservation and restoration of Australia's natural environment at scale.
Read More
The Property Council of Australia has welcomed the progress made by the NSW Government to deliver bold planning reforms to address the housing supply and affordability crisis.
Read More
The following statement can be attributed to Property Council Chief Executive Mike Zorbas: 
Read More
The Property Council of Australia has applauded the NSW Government on its commitment to progressing an unsolicited proposal from the Australian Turf Club to deliver an additional station at Rosehill as part of the Sydney Metro West project.
Read More
The Retirement Living Council (RLC) welcomes the release of the Commonwealth Government's retirement focussed discussion paper as an important opportunity to increase retirement community resident eligibility for financial support.
Read More
The Property Council of Australia has welcomed the decision of the Senate to return the Treasury Laws (Making Multinationals Pay Their Fair Share-Integrity and Transparency) Bill back to a Senate Committee for further consideration during January 2024.  
Read More
The Property Council of Australia has raised concern with the scope and timeframes of the NSW Government's Transit Oriented Development (TOD) Precinct program, after the details of the new policy were accidentally uploaded on the NSW Department of Planning and Environment's website.
Read More
The Property Council of Australia's Northern Territory Division has welcomed the release of the Joint Select Committee on Northern Australia's report on Workforce Development, which sets a clear path forward in balancing the region's natural resources and cultural richness against social and economic challenges.
Read More
The Property Council of Australia has announced QLD Executive Director Jen Williams will leave the organisation in February to pursue other career opportunities, after 12 years of service to the organisation. 
Read More
Divisions
The Property Council operates under a national model with regional Divisions in every state and territory. We also have four specialist Divisions dedicated to advocating on specific industry sectors: Capital Markets, Residential Development, Retirement Living and Student Accommodation.
Find our more about our Divisions below.
Not a member yet?
We represent the interests of more than 2,300 member companies and welcome membership from organisations of any size and interest in the property industry.
Find out how you can join us and access the benefits for your people today.