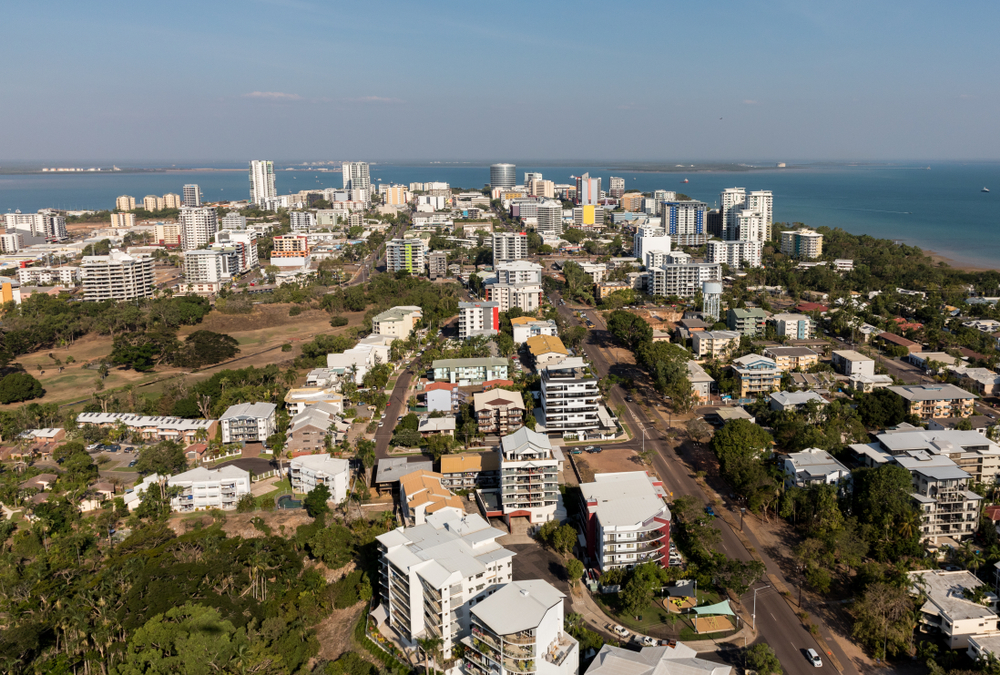 A new report has revealed Darwin is set for a severe shortfall of student accommodation, despite the Territory Government's ambitions to attract an additional 10,000 international students to the top end by 2025.
The report by the Student Accommodation Council – an arm of the Property Council of Australia – reveals there is only one purpose-built student accommodation (PBSA) facility in Darwin, with not a single additional project in the pipeline.
The report also shows that Darwin has a ratio of 33 students per PBSA bed – the worst ratio in the country.
Executive Director of the Student Accommodation Council Torie Brown said with the NT's rental market already extremely tight at 0.6 per cent vacancy in August, there is a dire need for more PBSA beds if the Territory is to attract the students it's after.
"In other states we are seeing high numbers of domestic students living in PBSA because of tight residential rental markets and a superior product offering, but in Darwin there simply isn't the pipeline of beds to support this," Ms Brown said.
"With rental markets as tight as they are, we are seeing more and more Australian students moving into PBSA, with the report revealing a quarter (26 per cent) of all PBSA residents are domestic students, just one percentage point behind students from China (27 per cent).
"Purpose-built student accommodation plays a vital role in releasing pressure on the housing market, because students living in these buildings aren't competing with mums and dads for private rentals," she said.
NT Property Council Executive Director Ruth Palmer said if the Government is to achieve its ambition of an extra 10,000 students living and studying in the Territory, then they will have to incentivise new student accommodation developments to ensure young people studying in Darwin have somewhere to live.
"Governments need to look at ways of removing the barriers to investment in this asset class – like expedited planning approvals and tax incentives – to ensure we have enough beds to service growing demand," Ms Palmer said.
"The CBD campus is well and truly underway, with doors set to open to students in 2024, however, there is currently zero accommodation options for students on the table.
"We run this real risk of students choosing to study elsewhere if there are limited accommodation options for them when they choose to enrol at CDU.
"Right now, we have marketing campaigns to attract students here. However, the first thing they would look for is accommodation options available to them, and we know that international students often seek out accommodation in urbanised environments.
"This would be an enormous blow to the Territory's economy and does not align with the government's mission to reach a $40 billion economy by 2030.
"CDU is investing a massive amount into the City campus – it can't be expected to solve all the challenges of student accommodation. The problem of lack of student accommodation is a Territory issue, not an education provider issue. The Northern Territory Government provides a great deal of infrastructure for other industries. It needs to do the same for the growing educational industry.
"We need to ensure a strong pipeline of new PBSA assets to ensure our vital international education sector can continue to grow, and we can continue to safely house students," she said.