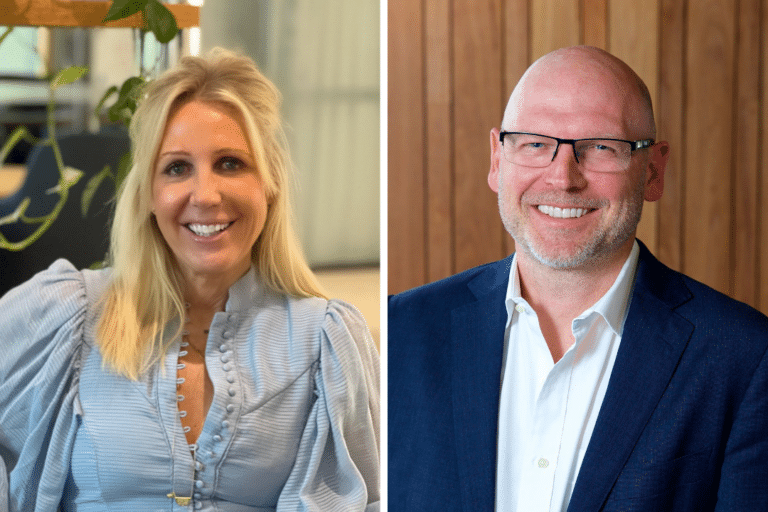 The realm of student housing finds itself in a pressing predicament as a surge in newly issued student visas far surpasses the supply of beds.
This has led purpose-built student accommodation (PBSA) providers to call for improved planning laws to stimulate more construction.
Although there has been a seven per cent increase in supply due to recent projects, additional beds are required to meet future demand, as revealed by recent data.
The student housing sector, valued at approximately $17 billion, suffered significantly during the global pandemic when Australia closed its international borders, prompting the return of thousands of students to their home countries and leaving schools and universities nearly empty.
"Since COVID, it's been a slingshot from zero to hero over the past 18 months," Scape CEO and Student Accommodation Council President Anouk Darling said.
"International student numbers are finally close to pre-covid levels with the exception of Melbourne which is demonstrating the greatest lag of all the states."
In July 2023 there were 131,640 international student arrivals to Australia, an increase of 60,420 students compared with the corresponding month of the previous year and 8.5 per cent lower than pre-COVID levels in July 2019.
According to a report titled "Accommodating the Growth in New Students" by CBRE, around 8,000 purpose-built student accommodation (PBSA) rooms will be constructed across Australia between 2023 and 2026, reflecting a seven increase in availability.
The report highlights that although Melbourne currently has the largest stock of student apartments, Sydney has the most upcoming projects in the pipeline.
The report also stated that a swift recovery in international student enrolments, coupled with a continued housing shortage in Australia's private, inner-city rental markets, is anticipated to create a mismatch between supply and demand.
UniLodge CEO Tomas Johnsson said the housing sector in Australia is experiencing very tight vacancy rates.
"With the return of international students, our sector is no exception," he said.
"The COVID-19 period encouraged more domestic students to enrol and move interstate for their chosen University, which means that upon the return of the international market, the competition for accommodation is more acute.
"We have also seen a trend towards diversification, more international students from a broader international base, less dominated by the Chinese market."
Mr Johnsson said the combination of these trends and the overall tight vacancy rates in the housing market has put pressure on some markets, such as Brisbane and Sydney.
"Melbourne experienced significant supply increases over the past few years and still have pockets of availability but here is no doubt that the sector needs an immediate and urgent injection of additional supply," he said.
"Whilst PBSA is a relatively small sector, it is a very important contributor to the solution of housing availability. Typically, PBSA offers higher density in vertical villages which more effectively relieves demand pressures, particularly in CBD locations where high land cost prohibits traditional models.
Ms Darling said the PBSA sector supports Australia's largest services export and that the sector contributes to the economic and cultural value of our cities.
"The international student sector adds to the cultural vibrancy and richness of our cities, they spend in our economy, their visiting family and friends contribute to the tourism sector and their intellectual capability adds to a skilled migration strategy," she said.
However, Ms Darling noted there are some challenges facing the sector.
"Whilst PBSA alleviates the pressure on the residential market, statutory and regulatory changes are impeding investment and feasibility of future developments," she said.
"Outside of the rising cost of construction and land costs, there are number of planning constraints along with tax imposts."
She pointed to stamp duty, foreign owner surcharges, land tax and proposed changes to Australia's thin capitalisation regime as issues that are reducing the flow of capital and creating uncertainty.
She said the sector needs to be recognised outside of an "alternative asset class" to make investment easier, which extends to residential tenancies acts that need to "recognise" the sector.
Mr Johnsson said there is huge international investment appetite for the sector here in Australia, but mixed messages and inconsistent tax and planning settings redirects investment to other markets.
"Local councils are equally adept at killing off fantastic projects with a combination of red tape and lack of urgency. Clearly if you want to get a project up, and it takes you three, four or five years to get a development approved it's not going to help solve short term housing shortages," he said.
"Any initiative that encourages investment without the baggage of uncertainty is welcome.
"That's the thing with money, it always finds the most attractive opportunities – all we have to do is to present them."