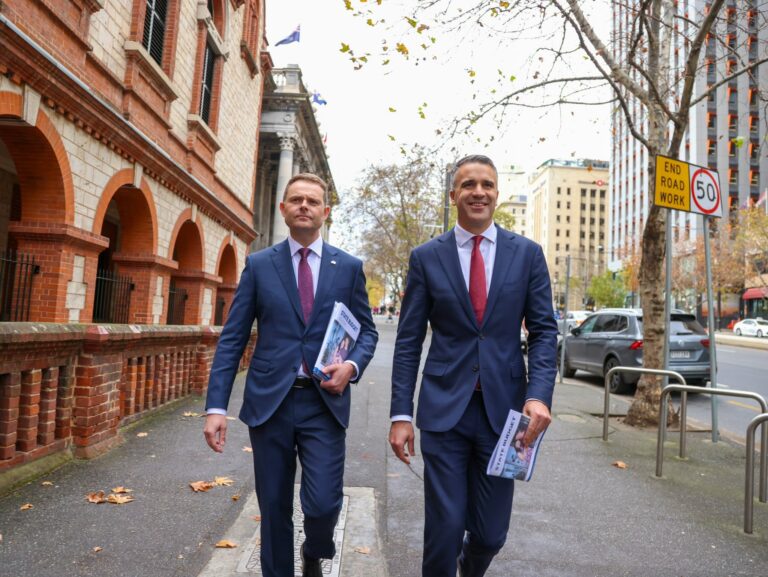 South Australian Treasurer Stephen Mullighan presented his second budget last week, emphasising the government's efforts to tackle housing affordability challenges and increasingly burdensome cost of living.
A prominent feature of the budget proposal is the elimination of stamp duty for first-time homebuyers.
Stamp duty will be completely abolished for those purchasing a new home valued up to $650,000 or vacant land valued up to $400,000 for the purpose of building a new home.
Furthermore, the budget maintains the existing First Home Owner Grant (FHOG) and raises the property value cap from $575,000 to $650,000.
The FHOG is accessible to eligible first home buyers who either construct or purchase a new home.
As a result of these measures, eligible first home buyers who construct or purchase a new home valued up to $650,000 will now benefit from nearly $30,000 in stamp duty relief, along with a FHOG payment of $15,000. This brings the total relief provided by the state government to a sum of $44,580.
Estimations suggest that these measures, with a cost of $147.3 million spread over four years, will benefit approximately 3,800 first home buyers each year.
It's part of a $474.7 million housing package which supports the delivery of 3,600 new homes over five years and reduces the cost of housing for around a further 14,000 new homes, including:
Delivering the first substantial increase to public housing in a generation – building an additional 564 public homes and stopping the sale of 580 others
Fast tracking the single largest release of residential land in the state's history – more than 25,000 new blocks across the north and south
700 additional affordable homes under the National Housing Accord
Developing 111-129 Franklin Street to deliver more than 130 social and affordable apartments
Delivering targeted reforms to rental laws including banning rent bidding
Delivering new housing developments through a new Office for Regional Housing in Renewal SA.
In further relief for first home buyers, the Malinauskas Government has also announced a new two per cent deposit home loan through HomeStart for first home buyers building a new home.
Premier Peter Malinauskas said the government is helping more people own their own home.
"These reforms will slash almost $45,000 off the cost of an average new home for a first homebuyer – making it easier for them to enter the market, and cheaper for them to pay their mortgage," he said.
"Importantly, this will also help stimulate new supply in the market, helping ease the housing crisis for everyone, and providing a pipeline of work for an important sector of our economy."