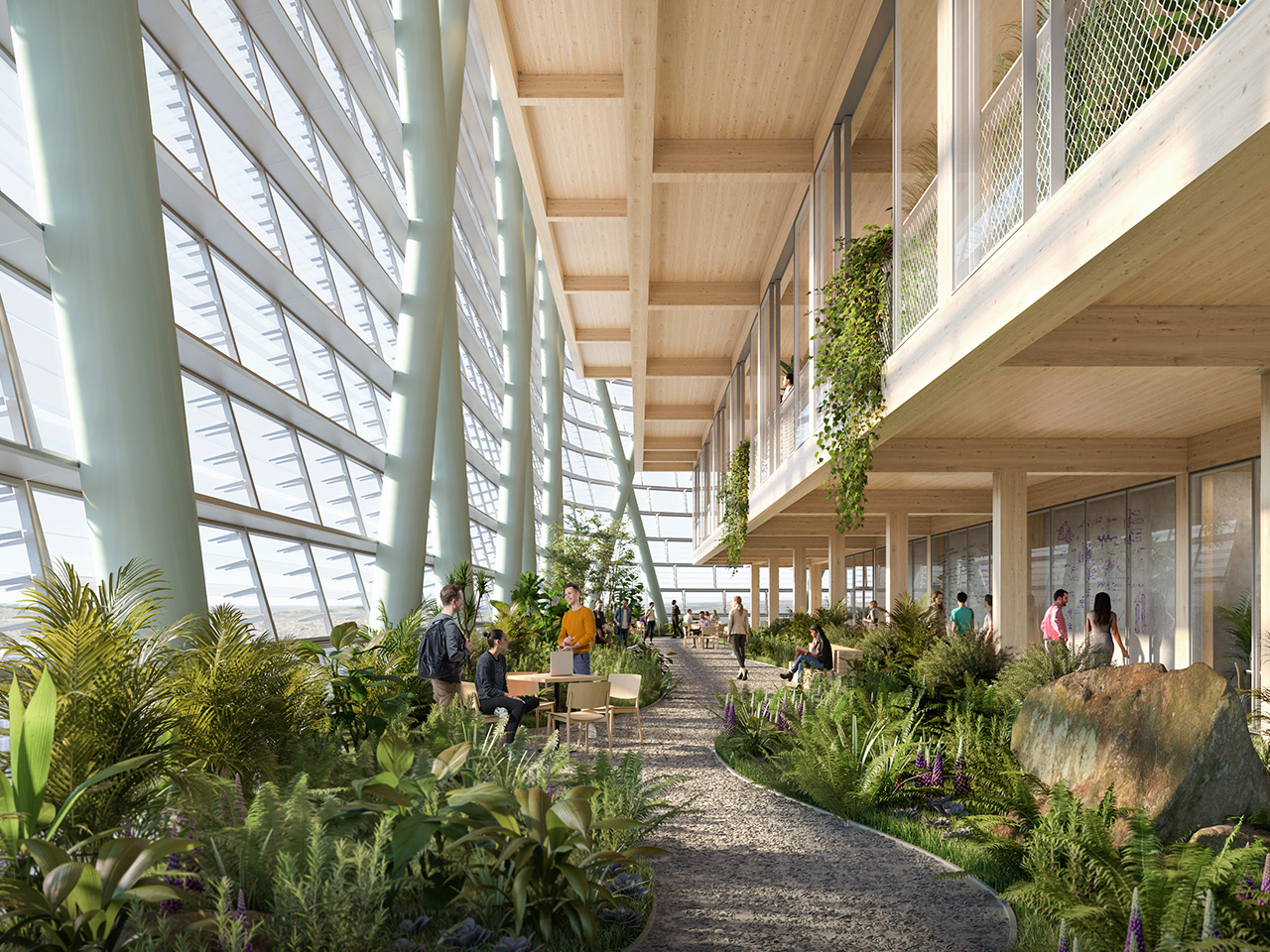 In a tight labour market, employers are using healthy and sustainable buildings to enhance the employee value proposition, says Stantec sustainability specialists Aida Leon and Mark Price.
Australian businesses are waging a fierce war for talent as a massive 91% of employers grapple with skills shortages, according to recruitment specialist Hays.
At the same time, employees are increasingly putting wellness before work. Just one recent research report from PwC suggests 22% of employees prioritise health and wellbeing above all other workplace benefits – and that includes remuneration.
At a time when employees' expectations go beyond a paycheck and basic perks, companies are also stepping up their sustainability efforts to meet shareholder expectations and to attract and retain top talent.
Stantec's Senior Sustainability Engineer, Aida Leon, is currently working on several next generation workplace projects in Perth and has noted several common characteristics. "Companies are increasingly putting health and wellbeing of building occupants at the forefront of their design briefs," she says.
The WELL Building Standard is far from new – in fact 448 Australian projects have been either certified or registered since the rating tool was launched in 2014. But the pandemic elevated the issue of health and wellbeing in the minds of building occupants and accelerated the shift towards spaces that are both healthy and sustainable.
"Businesses are striving to demonstrate a point of difference to employees," notes Mark Price, Stantec's Sustainability Section Manager. "The point of difference is not an extra ten grand in your pocket. It's what a business is doing from a purpose perspective. People want to know: 'Is this business aligned with my higher values?'."
One recent survey by tech titan Atlassian found 66% of Australians agreed that company action on important issues like climate made them more attractive as employers. In fact, 41% of Gen Y workers – the largest generational cohort in today's workforce – said they would quit their jobs if their employer's values did not align with their own.
To meet these employee demands, Leon and Price say a much larger set of stakeholders must be welcomed into the sustainability tent. "When we start the conversation by focusing on building users, rather than buildings, more people are engaged from the outset," Leon observes.
This is partly because the health and wellbeing conversation captures far more than traditional sustainability. Think everything from low-sugar options served in cafés to healthy vending machines, from hand washing to sleep policies, and from stress and addiction treatment programs to childcare policies. A whole new way of thinking about building management is required.
Advances in technology are also supporting the health and wellbeing trend, Leon adds. She points to UV lamps that clean HVAC cooling coils to reduce the spread of germs, or smart indoor air sensors that can "monitor and measure how good a space is from moment to moment".
But importantly, health and wellbeing features – whether that's yoga rooms or end-of-trip facilities – are often far more visible to building occupants than stock-in-trade sustainability features like rooftop solar and low-VOC paints.
Price says the bottom line is clear. "More companies have recognised that a high-performance building doesn't just save energy and water. A high-performance building is also a tool to attract high-performing people."
In January, Stantec was named the most sustainable company among its industry peers and among the top one percent in the world on sustainability performance, according to the Corporate Knights Global 100. Find out more.