Future Directions is an initiative developed to support young property professionals under 35 years old, by providing pathways and networking opportunities through events, committees, research and learning.
The popular program is a key part of our commitment to growing and supporting top talent, and nurturing aspiring leaders from across the property industry.
The Future Directions initiative is driven by the Future Directions Committee in every state across Australia. Each state Committee is made up of under 35 year old representatives from member companies, and is responsible for driving new initiatives, projects and events to enhance opportunities for young professionals to work together, build a network and develop their career.
The program is headlined by the Future Directions event series, held across the country as a platform for thought leadership and networking.
Future Directions members are offered discounts across our national events and can save up to $1,000.
Hunter Future Directions Twilight Bowls Tournament

Mereweather Bowling Club

Newcastle, NSW

Annual Lawn Bowls – presented by Future Directions

Adelaide Bowling Club

Kent Town, SA

International Women's Day

The Fullerton Hotel

Sydney, NSW

Future Directions Lawn Bowls Tournament

The Ruc Turner

Turner, ACT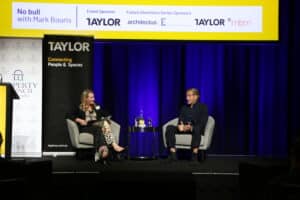 News
Australia's most respected business leaders, Mark Bouris shared his insightful journey to success. Mark delved into his passion for a health life, various business models, and mentorship. Thanks to our Future Directions Series Sponsor Taylor for sponsoring the event.  
View more »