Property Asset Management Core – Self Paced

Property Asset Management Core – Self Paced
5 February 2024 @ 09:00

-

28 March 2024 @ 17:00

AEDT

$750.00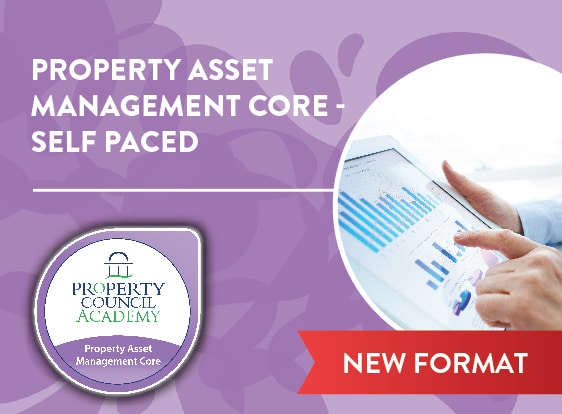 Maximise the performance on your asset.
Do you need to develop the knowledge required to manage property assets at a more strategic level? This course is ideal for those currently working in property management, leasing or operations who want to learn strategies to maximise the investment performance of their asset.
This course will help you:
Examine the key tools to manage assets more effectively
Learn how leasing priorities enhance value
Understand the core market needs and drivers of the commercial, retail and industrial property industry
Become Familiar with the basic principles of property management
Learn strategies to enhance the performance of an asset.
What's included in the program?
Valuation
Leasing
ESG
Asset Planning.
This course is ideal for:
Commercial, industrial and retail property managers
Real estate agents
Leasing executives
Operations supervisors
Valuers
Property analysts
Property accountants and finance managers
Architects
Local and state government officers.
You can follow on with:
Property Asset Management Advanced.
This course is a self-paced online course: There is approx. 6 hours of content to complete across four modules. At the end of each module you will need to complete a knowledge check quiz to progress through to the next module.
You will have eight weeks to complete the course starting from Monday 5 February to Friday 28 March 2024.
Registration closes 26 January 2024.