The Property Council of Australia welcomes the opportunity to provide a submission to the Senate Economics Legislation Committee about the Treasury Laws Amendment (Making Multinationals Pay Their Fair Share – Integrity and Transparency) Bill 2023 (Bill).
The Property Council of Australia champions our largest industry, employing over 1.4 million Australians, contributing 18 per cent of our national tax take and shaping the future of our communities and cities. Property Council members invest in, design, build and manage places that matter to Australians: our homes, retirement villages, shopping centres, office buildings, industrial areas, education, research and health precincts, tourism and hospitality venues and more.
The Property Council's position on the Bill is summarised as follows:
1. The Bill negates the positive impact of the Federal Government's recent announcement to reduce the withholding tax rate on Build to Rent (BTR) assets, which we welcomed. It will put at risk investment a minimum of 20,000 Build to Rent (BTR) apartments currently under construction or in the planning phase, while jeopardising the feasibility of the 150,000 BTR apartments in the pipeline over the next decade.
2. The Bill's provisions extend beyond its expressed objectives with unintended consequences. If the Bill is passed without targeted and specific amendments, it will materially reduce the allocation of global capital into the Australian property sector.
3. We understand the Government's publicly stated intention that the Bill give effect to integrity measures to prevent base erosion and reduce deductibility but the Bill overreaches by expanding the Commonwealth's revenue base at the cost of new housing projects. The Budget forecasts that the Bill will raise $720 million over the next two years. Recent Property Council modelling shows that over the same forecast period more than $400 million (over 55 per cent) will flow from REITS and Wholesale Property funds alone.
4. One of over a hundred examples, is a pipeline in excess of a thousand apartments, worth more than two billion dollars. That development, otherwise commencing in 2023 or 2024 will no longer be able to go ahead because the investment assumptions are no longer viable.
5. Amendments to the Bill can easily be made, so that it appropriately addresses integrity risks, facilitates standard commercial lending arrangements in the property sector and avoids contributing the Australia's housing affordability crisis. This can occur through the targeted and specific amendments recommended in the Appendix to this submission.

Files
Thumbnail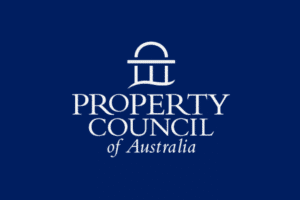 Title
Treasury Laws Amendment (Making Multinationals Pay Their Fair Share – Integrity and Transparency) Bill 2023
File