The Property Council of Australia welcomes the opportunity to provide feedback on possible amendments to the Telecommunications in New Developments (TIND) Policy – Mobile Connectivity and Other Measures.
We have reviewed both the Consultation Policy and proposed tracked changes and provide general comments and specific recommendations in relation to those tracked changes below.
The Property Council and its members welcome and recognise the need for a coherent approach for prioritising and accelerating planning and approvals for communications infrastructure, particularly in new developments and growth areas. We further welcome the initiative of the Planning Ministers' Meeting and associated Mobile Telecommunications Working Group in addressing through the expectations outlined in the document.

The expectation to address connectivity, carrier engagement, site/space selection for mobile infrastructure and "fair terms" in land access earlier in the development process is largely agreeable and sensible. There are some concerns with weighting of these expectations purely on developers and tangible issues with treating rapidly evolving telecommunications technology and infrastructure with water and electricity assets which are long-lasting.

Files
Thumbnail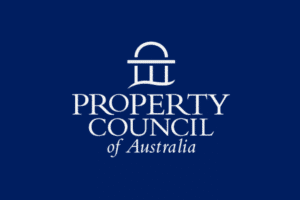 Title
Property Council of Australia submission to possible amendments to the Telecommunications in New Developments Policy- Mobile Connectivity and Other Measures
File