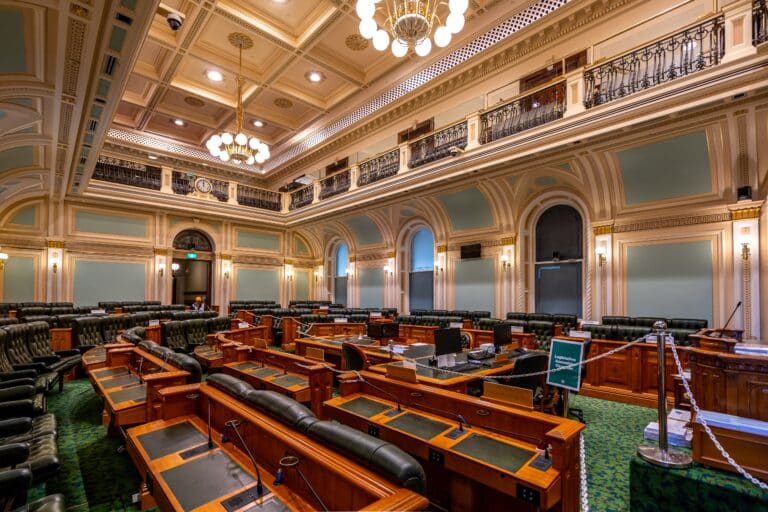 On Wednesday 10 May, the Path to Treaty legislation passed Queensland Parliament.
The Path to Treaty Bill puts in place a legislative framework that allows for the establishment of a First Nations Treaty Institute and a formal Truth-telling and Healing Inquiry.
This Bill received bipartisan support and was co-designed between Aboriginal and Torres Strait Islander peoples and non-Indigenous people.
To learn more about the Path to Treaty, please click here.