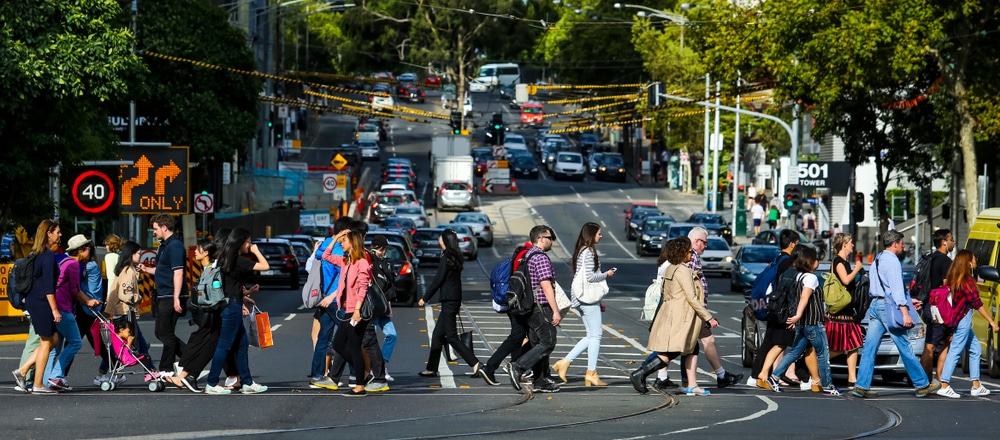 Across the country this week our Executive Directors and I have been writing in the Courier Mail, Advertiser and Herald Sun championing better planning and housing for our cities.
The target of 1.2 million new Australian homes by 2029 is pure bold ambition. Good.
Sad then to realise that Victoria, once the nation's housing supply thoroughbred, has been lamed before the race. There is a mistaken view at National Cabinet that Victoria will run fastest at those national housing targets.
Not even close. Not without a big reset.
For balance, Victoria used to be the national cup winner on all types of land supply.
But with population, taxes, input and borrowing costs all up, and house and apartment supply way down, that old glory is fading fast.  
The Victorian Government has insufficient money. It can't afford the transport and infrastructure required to meet market demand with efficient growth area and infill housing.
And believe you me, Victoria is already at peak property tax. It has hit double digits on new levies and significant tax hikes over the past decade. It needs help.
The numbers tell the story. Based on lot sales 2018-2021, active lot supply in new Melbourne communities will run out in just three years according to Urbis. In 2022, Charter Keck Cramer says just 5,100 apartments went up for sale in Melbourne, down from 16,500 in 2017. This with half a million new people coming to Victoria's western and northern growth corridors before 2040. 
And yet, there is no Victorian Government strategy for appropriate higher density housing in growth areas. Equally mystifying, Victorian infill sites cannot get the timely Planning Minister and departmental attention they need to meet those national targets.
Maybe the Victorian Government is waiting for its housing statement due in the next week to announce real reform.
Here is what the government could do:
Partner with the federal government on transport that supports housing
Actively resolve scale projects delayed in planning as a first priority, infill (hat tip City of Melbourne) and growth area
Address post-planning permit delays and make approval authorities accountable. Looking at you, Melbourne Water
Accelerate and resource the precinct structure planning program for unlocking growth areas land – get them complete in two years, not the current 3-5 year dawdle
Incentivise key worker housing by bringing the private sector to the table
Target customer-led purpose-built student accommodation and retirement living communities that aggregate community need and government service delivery
Plan to optimise commercial and industrial land opportunities
Continue smart energy efficiency measures that save owners and renters money in the long term
Take a break from the annual cycle of new or increased property taxes. Redesign the taxes that directly diminish supply of strategic new housing, especially the Windfall Gains Tax
Complete the previously flagged planning system reforms
No matter what changes are in the Victorian Government housing statement, each policy should grandfather existing investments to allow capital to roll over into the next wave of housing projects when the cost of investing allows.
The Victorian housing statement is the chance to get this housing champion cup-ready once more.
Failing that, you can take the national housing targets to the vet.
Join me in Adelaide
Congress in Adelaide here we come! Almost 800 leaders, present and future in a room. Cannot wait. Limited tickets still available.