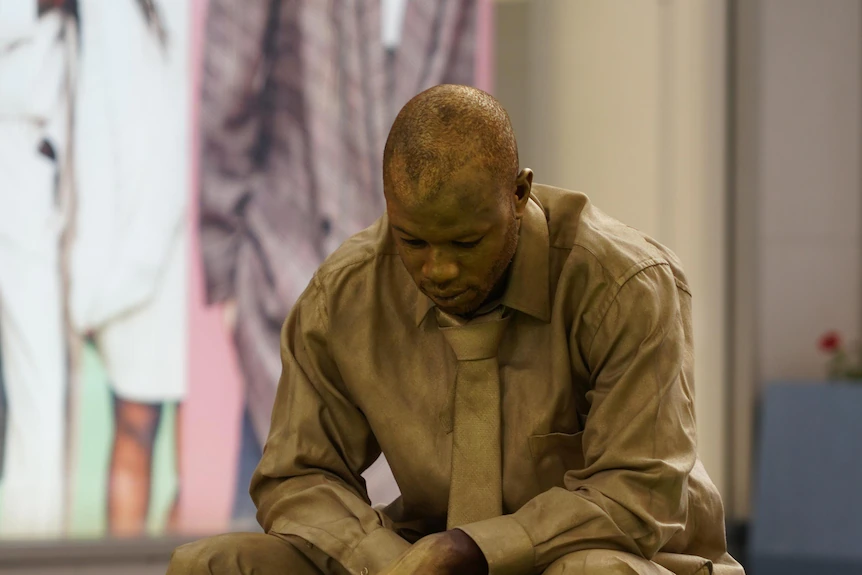 Bruce Djite, SA Executive Director, Property Council of Australia (ABC News: Trent Murphy)
Former Socceroo and Adelaide United footballer, Bruce Djite, has started as the new Executive Director of the Property Council's South Australian Division.
Bruce comes into the role with a well-established profile, and reputation for passionate advocacy in South Australia within the State's political, media and business circles.
Just two days before starting in the role, Mr Djite took part in a fundraising to raise awareness of homelessness in Adelaide, joining six other notable South Australians who gathered, donned in gold paint, near the heart of Adelaide's main strip.
"There's a lot being done, clearly not enough," he told the ABC.
"It's a crisis that's getting worse and worse. That is due to a lack of affordable properties and a lack of supply and choice in general."
Djite succeeds Bryan Moulds, who has been performing in an interim capacity since Daniel Gannon, Executive Director of the South Australian Division since 2014, was named Executive Director of the Retirement Living Council in late 2022.
As former Chief Executive Officer for the Committee for Adelaide, Bruce has been an outspoken voice for economic growth and progress in South Australia, invigorating the public conversation around how the state can develop and highlight its unique attributes to carve out a strong national and international reputation.
He is also unapologetic in rallying for greater ambition in South Australia when it comes to building social infrastructure, acquiring international events and attracting more than its fair share of talent and investment.
"We're not going to be New York. We're not going to be London. We're not going to be Sydney. We're not going to be Melbourne. We don't want to be that. But we can carve out our own niche," he said.
Prior to corporate life Bruce enjoyed a successful international football (soccer) career having played for Adelaide United, the Socceroos, as well as clubs in Turkey, China, South Korea and Indonesia.
In 2019 Bruce took up the role of Director of Football for Adelaide United. Managing the club through the COVID-19 pandemic, an experience Bruce has described as "a real-life MBA" he dealt with club finances, strategy and managing players.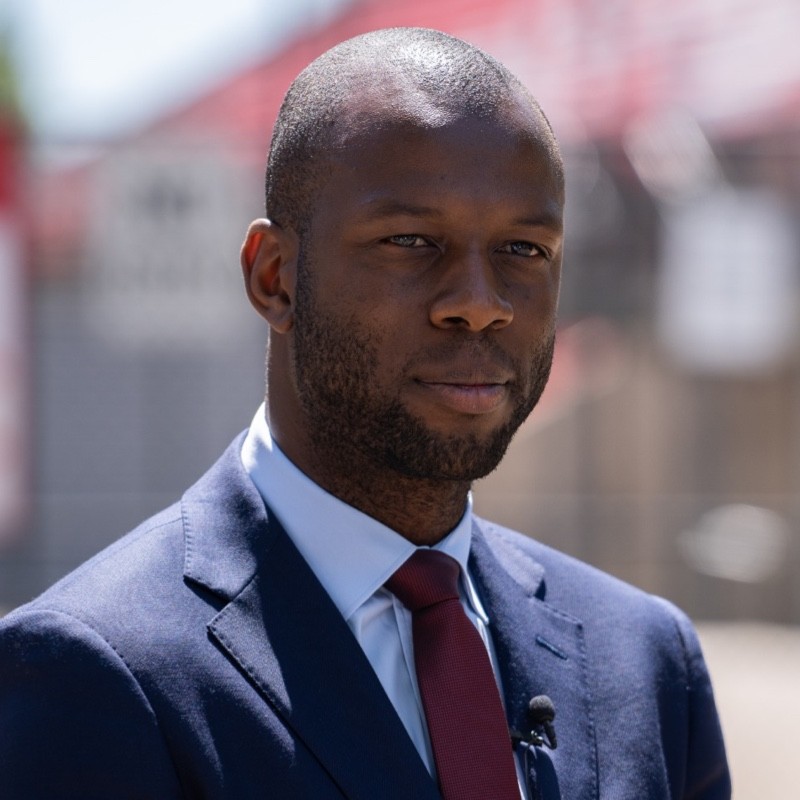 A natural competitor and team player Bruce brings a great deal of energy and excitement to the commencement of his role at the Property Council.
"In my first one hundred days I want to get out and listen deeply to our membership base," he said.
"The property industry in South Australia is diverse and our members include landlords, developers, builders, agents and operators of Adelaide's built environment as well as the professional service industries such as lawyers, planners, architects and accountants that support it.
"A strong property sector underpins the viability of multiple industries vital to the economic security of South Australians including health, education, retail, construction, defence, manufacturing and technology to mention a few.
"It represents a significant chunk of our economy and directly employs thousands of people.
"South Australia like most economies faces significant challenges coming out of the pandemic but there is also an enormous sense of optimism. We have seen record investment in Adelaide culminating in new landmark buildings piercing our skyline and unprecedented highly quality CBD office supply coming onto the market.
"The future looks bright in South Australia as we continue to attract companies that support the growth of the State's population, talent, culture and vibrancy that a modern functioning CBD and the state more broadly requires.
"I am determined to use my time at the helm of the Property Council to advocate for wise policy that underpins a prosperous future for all South Australians."