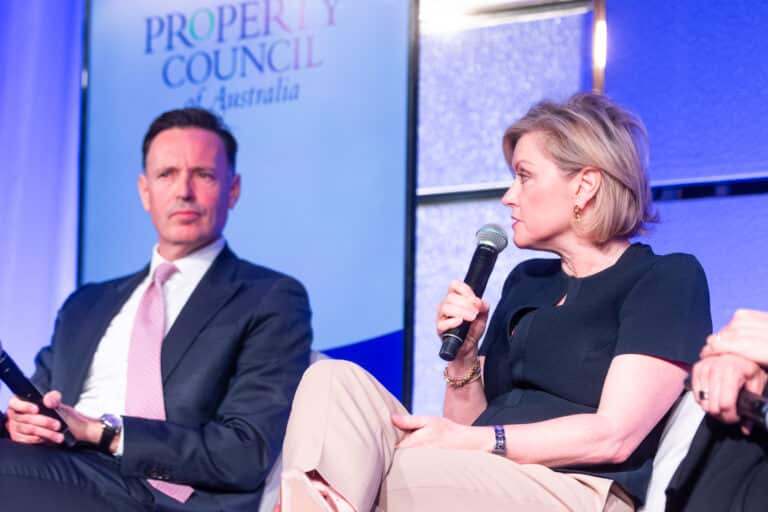 Property leaders are expecting an inflow of foreign capital next year following a period of hesitancy.
Justin Bond, National Head of Capital Markets, Knight Frank said "capital at the moment is very hesitant to enter the market" but that there is "a strong wave of capital looking to invest".
"But it's at different pricing, as opposed to what was 12 months to two years ago," he said.
"Australia is very much a destination of choice like the US. Japanese investors are very much looking at Australia as a growth country.
"And I think you're not just now seeing the Japanese investors looking to office or retail or logistics you are now seeing them diversify into different sectors," he told the Capital Markets Forum last week.
Carmel Hourigan, Office CEO, Charter Hall and Capital Markets Division Council President said the interest from Asian investors is diversifying.
"They're interested in alternative asset classes as well, so they're interested in what's going on in build-to-rent," she said.
"They do see an opportunity and there are lots of discussion, but I wouldn't say absolutely that they're running into this country. I think they're taking their time.
"I think people really need to see more price discovery and more valuations come through, and then we will get a feel for how far the capital flows."
Mr Bond said while Sydney and Melbourne are still the gateway cities for foreign capital, investors are starting to look towards Brisbane as a potential investment opportunity.
"I think the fact that Brisbane is now outperforming the rest of the country in relation to occupier market is now making foreign investors sit up and think about where their investment will be in Australia," he said.
He said that, however, the gap between vendors pricing expectations and those of the purchasers estimates are making it difficult for investors to excecute on invement decisions.
Vanessa Orth, Managing Director Investment Management, Lendlease said there is still capital flow that is happening.
"It's just not at that value that it was happening last year," she said. And what we're putting that down to is uncertainty and repricing, people are still just waiting for pricing discovery to happen here in Australia.
"And I have to say I feel the momentum is starting to come our way.
"We've been talking to a lot of investors in both Europe and Asia, and they're getting ready for allocations next year and Australia is a market where they do want to invest in."