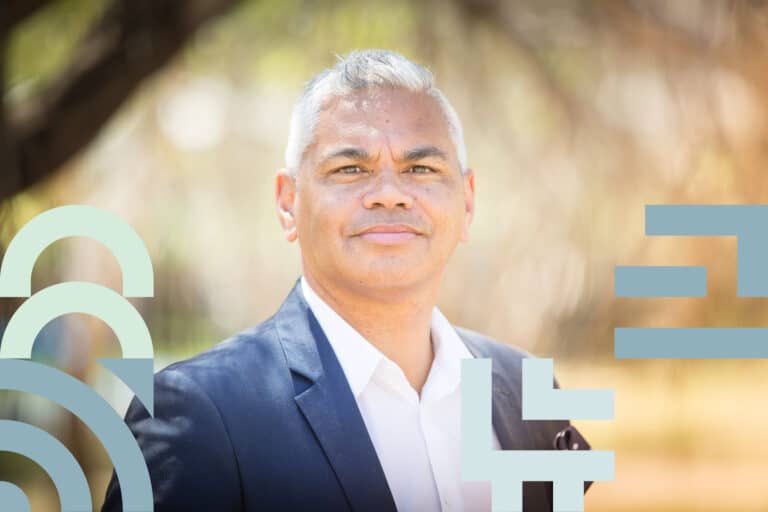 Across every generation, Aboriginal and Torres Strait Islander Elders have played and continue to play an important role and hold a prominent place in First Nations communities and families. 
For many, they are cultural knowledge holders, trailblazers, nurturers, advocates, teachers, survivors, leaders, hard workers and our loved ones.
This year's NAIDOC Week theme – For Our Elders – honours and celebrates their contributions to our nation.
Each year, NAIDOC Week enables diverse activities and events that help celebrate and recognise the rich cultural history that makes Australia unique.
Traditionally NAIDOC is celebrated from the first full week in July – Sunday to Sunday – that incorporates the second Friday in July – this day to many was celebrated as National Aborigines Day.
NAIDOC is a week borne from a day of protest, a movement towards justice, equality, and freedom and basic human rights. It's a week that celebrates and acknowledges our past, our present and looks with hope towards the future.
Since the early seventies, NAIDOC Week has been celebrated under a national theme.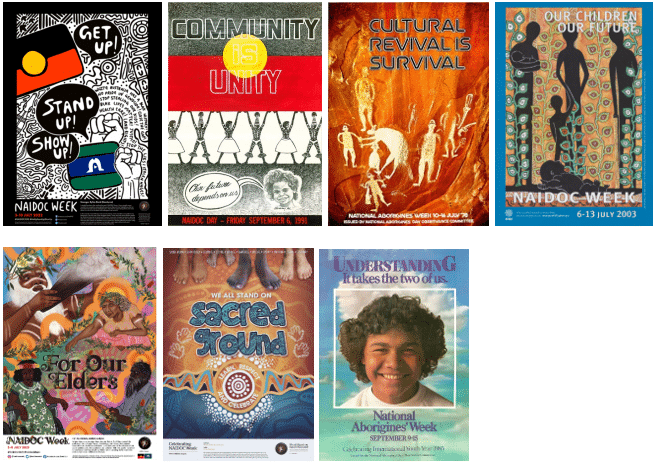 The origins of NAIDOC Week date back to the 1930s – from an Aboriginal Day of Mourning in Sydney – the Indigenous response to Australia's sesquicentenary on 26 January 1938.
It was the first national gathering of Indigenous people protesting against the prejudice and discrimination that was a daily part of their lives and marked the beginning of the modern Aboriginal political movement.
Contrary to what was going on outside in Sydney and throughout the country, the assembly declared 26 January to be a Day of Mourning. They mourned the loss of their country, their freedom and self-determination, and the deaths of so many of their kin.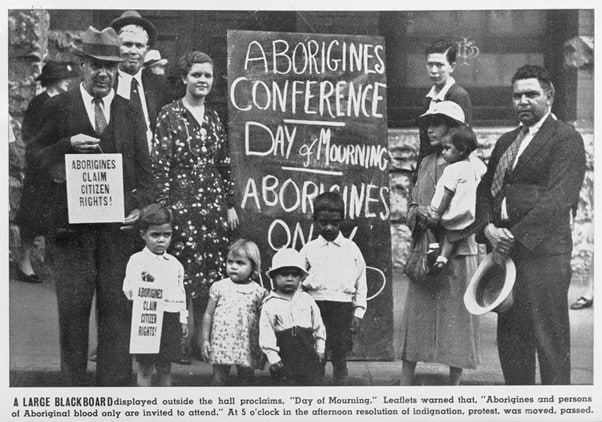 The protest was organised by Aboriginal men Jack Patten, William Ferguson and William Cooper, who had been instrumental in establishing lobby groups in New South Wales and Victoria.
The Day of Mourning protest outside Australia House in Sydney was the culmination of years of despair after failed lobbying to draw attention to the multiple injustices done to Indigenous people.
Marking the Day of Mourning became an annual event for Indigenous people and their supporters. The Sunday before Australia Day was set aside, but over time, this was shifted to July and eventually evolved into NAIDOC week.
For me, one such trail blazing Elder was Arrernte and Kalkadoon man Dr Charles Perkins. He was a civil rights activist who dedicated his life to achieving justice and self-determination for Aboriginal and Torres Strait Islander people.
Perkins was born in 1936 in Alice Springs.
In 1965, as a student at the University of Sydney, Dr Perkins organised a student bus tour around New South Wales to draw national and international attention to the appalling living conditions of Aboriginal people and the racism that was rife in New South Wales country towns.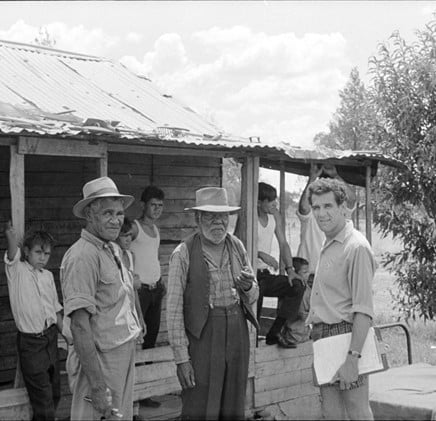 Known as the Freedom Ride, this 15-day bus journey through regional New South Wales would become a defining moment in Australian activism.
In 1966, Dr Charles Nelson Perkins AO was the first Aboriginal man to graduate from a university in Australia.
Charles dedicated his life to achieving justice for Indigenous Australians. His extraordinary achievements included appointments as Secretary, Department of Aboriginal Affairs.
Throughout his career – he kept a spotlight on discrimination and inequality for Indigenous people, making many people uncomfortable by shinning a mirror back on Australian society and sought systemic change and reforms.
NAIDOC Week 2023 runs from Sunday 2 July until Sunday 9 July.
My top 5 things to do this NAIDOC Week.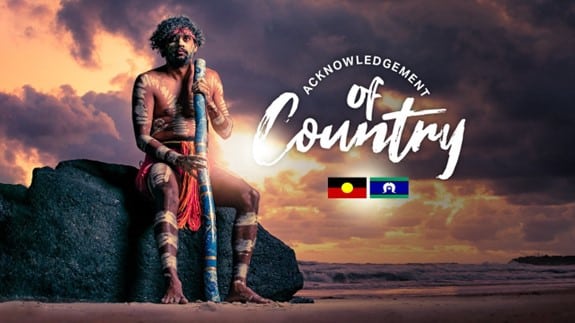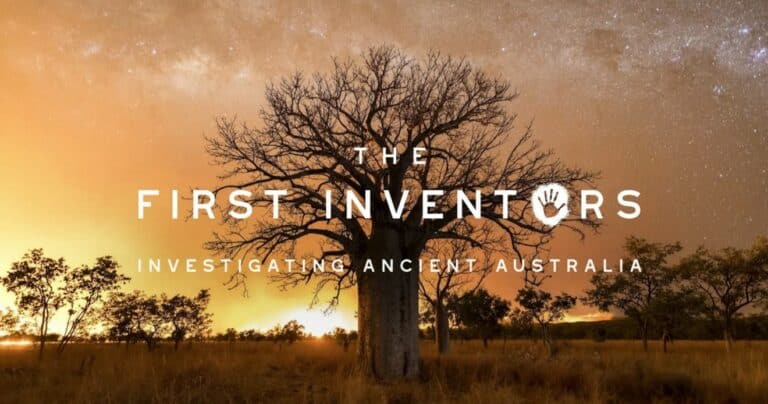 2. Watch First Inventors on 10Play or SBS on Demand
Rob Collins and a team of First Nations investigators delve into 65,000 years of Aboriginal Australian invention, looking at how landscapes were transformed, how events were recorded, the use of navigation tools, and how societies were organised.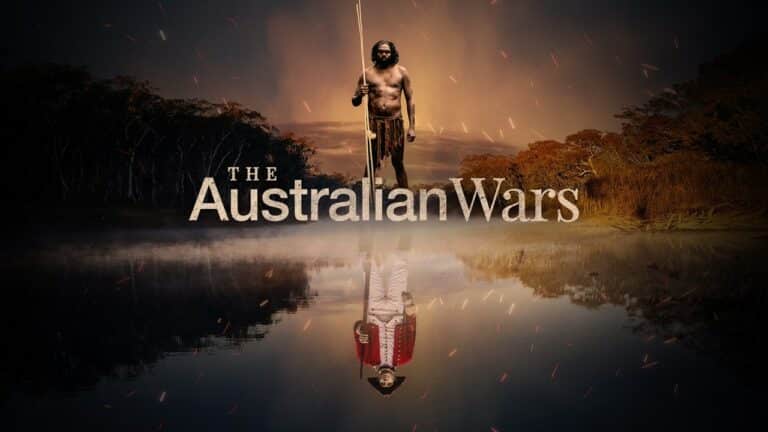 3. Watch The Australian Wars on SBS on Demand
Rachel Perkins journeys across the country to explore the bloody battles fought on Australian soil and the war that established the Australian nation, seeking to change the narrative of the nation.
https://www.sbs.com.au/ondemand/watch/2067619395917
4. Support First Nations Businesses
Supply Nation works to connect 4,300 verified Indigenous businesses on Indigenous Business Direct with more than 740 paid corporate, government and not-for-profit members in every state and territory. Supplier diversity is a growing movement in Australia as we work to create a more inclusive economy.
Also check out various State and Territory Indigenous Chamber of Commerce. 
5. Read Indigenous Writers (What I'm reading at the moment)
 

The Little Red Yellow Black Book

Originally published in 1994, The Little Red Yellow Black Book has established itself as the perfect starting point for those who want to learn about the rich cultures and histories of Australia's First Peoples. Written from an Indigenous perspective, this highly illustrated and accessible introduction covers a range of topics from history, culture and the Arts, through to activism and reconciliation.

 

The Voice to Parliament Handbook: All the Detail You Need

The Voice to Parliament Handbook is an easy-to-follow guide for the millions of Australians who have expressed support for the Uluru Statement from the Heart, but want to better understand what a Voice to Parliament actually means. Written by by Indigenous leader Thomas Mayo and acclaimed journalist Kerry O'Brien.

 

What the Colonists Never Knew: A History of Aboriginal Sydney

What the Colonists Never Knew paints a vivid picture of what it was like to grow up Aboriginal in Sydney, alongside the colonists, from 1788 to the present.

 

 

So Far, So Good 

This is the first memoir to be commercially published by a Torres Strait Islander. Aaron Fa'aoso's story provides an important contribution to the rising and very welcome tide of First Nations voices in Australia, addressing the under-representation of Torres Strait Islander perspectives in Australian life. It's a candid and courageous book about truth-telling, racism, trauma and violence. And it's also about love, and family and community.
Content provided by the Diversity, Equity and Inclusion Communications Subcommittee, guest author John Paul Janke.