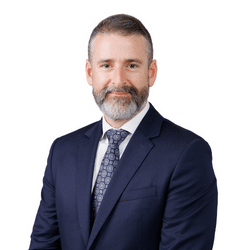 The survey of Property Council members found industry confidence remained steady, with the Confidence Index decreasing one point to 113 index points. A score of 100 in the Confidence Index is considered neutral.
Property Council of Australia Chief Executive Mike Zorbas said the industry remains broadly optimistic despite pressures from interest rates and inflation.  "Confidence remains positive within the property industry, especially within individual businesses," Mr Zorbas said.
Nationally, 41 per cent of respondents pinpointed housing supply and affordability as a top concern for the Australian Government.
"Addressing the lack of investment in planning systems that fail to adequately address the essential needs of all Australians is a must," Mr Zorbas said. – September 2023
Mike Zorbas
Chief Executive, Property Council of Australia
Take the December 2023 survey
The Property Council Survey gauges the property industry's:
sentiments about the outlook for Australia's national and state / territory economies
views on property asset class performance
employment intentions
expected workflows
critical industry drivers.
The most recent survey canvassed the views of almost 750 respondents including, owners, developers, agents, managers, consultants and government across all major industry sectors and regions.
National
Despite uncertain macroeconomic conditions, confidence in the Australian property sector has held firm, according to the most recent Property Council Survey.  
Read More