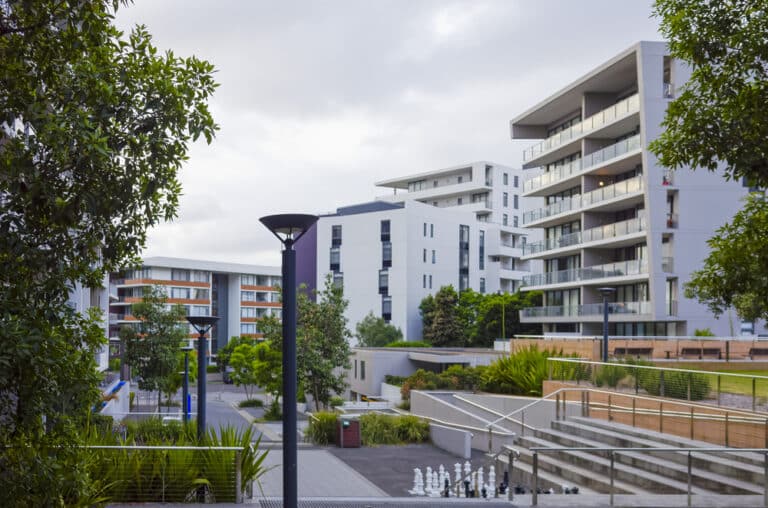 Property industry interest in the Australian Government tackling housing supply and affordability has reached its highest level on record, according to the latest ANZ/Property Council Survey.
The latest survey of 771 property professionals for the March 2023 quarter revealed the industry rates housing supply and affordability as the topmost priority for both the Australian and state governments to address, with 41 per cent of respondents selecting it as a critical issue.
The figure represents a 10 per cent jump from the December quarter and represents the highest level since this survey question was initiated in the September quarter of 2019.
The record response more than doubled the score for industry concerns about economic management (16 per cent) and energy, environment and emissions (13 per cent).
At a state level, 43 per cent of respondents said housing supply and affordability was the number one concern for their respective state governments.
Property Council Chief Executive Mike Zorbas said it is no surprise housing affordability and supply is front of mind for property professionals. Recent figures from the National Housing Finance and Investment Corporation show a national 79,300 home deficit over the next decade.
"Governments can move the housing supply needle by twinning planning reforms with the right investment conditions to support more housing choice for Australians," Mr Zorbas said.
"Retirement living communities and purpose-built student accommodation have an essential role to play in combating the housing crisis and creating much needed choice for Australians.
"These forms of customer-led community provide advantages for residents that are not available in the broader market, including superior amenities and services.
"Creating a level playing field for build-to-rent is also vital. A recent study by EY, commissioned by the Property Council found that levelling the tax playing field for build-to-rent investments could result in the delivery of 150,000 rental homes over the next 10 years.
"These results also highlight the urgent need for the Senate to pass all of the Australian Government's legislative agenda on housing to start reining in the worsening supply crisis," he said.
The survey of Property Council members found industry confidence remained steady, with the Confidence Index remaining at 113 index points. A score of 100 in the Confidence Index is considered neutral.
Mr Zorbas said the survey showed the industry is feeling the impacts of macroeconomic uncertainty while still awaiting the realities of a new economic cycle.
"This survey was conducted in early March just as questions were being raised around the global banking system and talks of an interest rate pause began, so the fact that confidence remained stable is encouraging," Mr Zorbas said.
"While confidence levels remained in positive territory, this survey indicated that the projected workload over the next 12 months is not as robust as it was last year," he said.
ANZ Senior Economist Felicity Emmett said sentiment towards residential property rose a little in the March survey, while commercial property sentiment was unchanged.
"Higher interest rates and a weak economic outlook are clear headwinds to confidence, but strong immigration and low levels of listings are supporting housing prices and residential sentiment more broadly," Ms Emmett said.
"The majority of firms continue to expect finance availability to deteriorate. Concerns about access to finance are likely driven by ongoing financial difficulties in the construction sector, as well as worries about credit tightening in the wake of the banking sector ructions in the US and Europe.
"Ongoing expectations of large increases in costs suggest construction firms are likely to remain under pressure," she said.
Forward work expectations remained positive in every state and territory over the quarter, with an average of 29.4 across the country with Western Australia (37.8) and New South Wales (36.4) returning the strongest figures. A score of 0 is considered neutral.
Future staffing expectations remained positive across the country (15) but fell in all markets except South Australia and Western Australia.
Respondents' economic growth expectations remain negative at both the national and state levels, falling to -32 and -13, respectively.