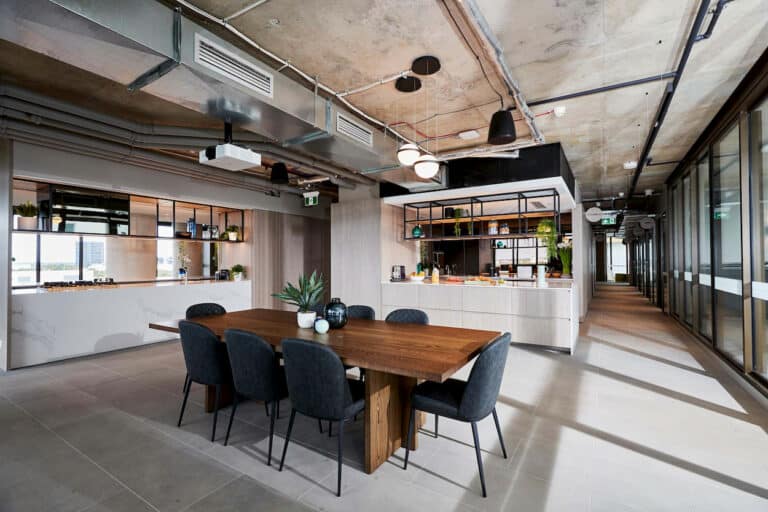 Build-to-rent developments could move the entire apartment sector forward when it comes to sustainability credentials, according to new analysis from AHURI.
Developers who want to embed sustainability in their projects could look to organisations that have a longer term commitment to the ownership of their apartments, such as community housing providers (CHPs) and, maybe more so in the near future, businesses operating BTR apartment developments, the report said.
These businesses have stronger financial imperatives to ensure that their buildings operate sustainably well into the future and that their tenants have the best possible living environments.
Both BTR and CHPs may also benefit from having access to to 'green' capital, such as through National Housing Finance and Investment Corporation funding, which can help reduce the time developers need to look for finance, the report notes.
"Indeed, during our research, a planning consultant suggested BTR could become a major driver for sustainable apartments across all development models, as it could boost the scale of sustainable development and therefore could 'push' the whole apartment sector forward," Professor Hazel Easthope from University of New South Wales said.
Most notably, BTR presents opportunities to i) embed sustainability in project feasibility, budgeting and briefing; and ii) to create an integrated design process where developers have stronger financial imperatives to ensure operational efficiencies and end-user experiences.
The report noted those interviewed for the research recognised how a revised focus on operational efficiencies potentially motivated the uptake of more sustainable apartment design and construction.
They also suggested BTR might diversify and expand household access to sustainable apartments. Affordable BTR would potentially deliver sustainable apartments beyond the current niche sub-markets in boutique build-to-sell developments.
However, the report noted the general apartment industry is not meeting the sustainability demands of consumers.
The research, 'Delivering sustainable apartment housing: new build and retrofit', undertaken for AHURI by researchers from UNSW Sydney and RMIT, investigates how Australia can build new, and retrofit older, apartments so that they are sustainable – that is they maximise comfort and energy efficiency while minimising consumption and waste.
The research said the apartment buildings built for the prevalent speculative development sector, widely known as 'build-to-sell' (BTS), are often designed to meet minimum standards, and that the sector's reliance on investor demand, which is especially vulnerable to economic cycles, works against developers delivering innovative, sustainable apartments.
"BTS developers are driven by the need to build and sell as quickly as possible with 'anything that gets in the way of making it more expensive' rejected. One consultant we interviewed noted 'Developers are in the business of selling apartments, not managing energy supplies," research author Hazel Easthope said.
"Our analysis of apartment development and upgrades in metropolitan and regional areas of NSW and Victoria shows that less than five per cent of building projects exceed minimum standards for sustainability, and that those developments are concentrated in higher value areas of Sydney and Melbourne."