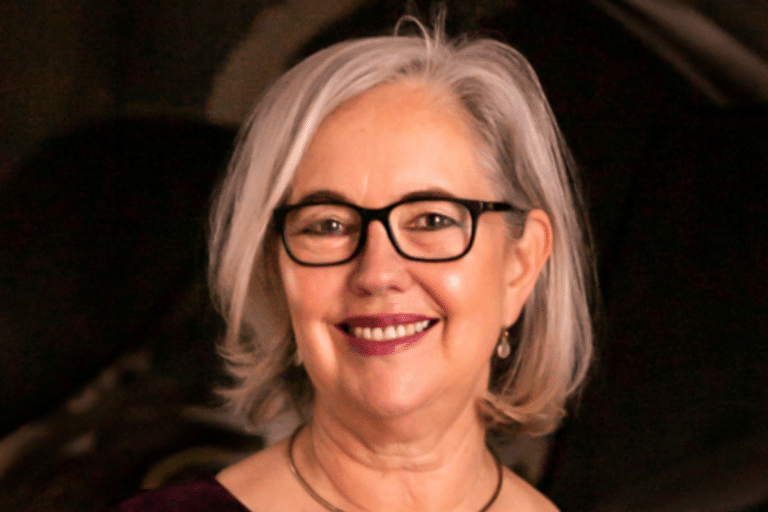 Ros Moriarty, the Tasmanian-born co-founder and Managing Director of Balarinji, Australia's foremost Indigenous design and strategy studio, has a deep understanding of promoting genuine engagement.
While Balarinji gained fame for its notable work incorporating Aboriginal art onto Qantas 747 and 737 aircraft, the studio is also increasingly collaborating with the property sector.
Ms Moriarty said there has been a notable change occurring in the property field, with a growing emphasis on integrating Aboriginal knowledge into the creation, development, and organisation of projects.
Some of this transformation can be traced to the introduction of the Connecting with Country Draft Framework, which has been published by the NSW Government Architect after collaborating with Balarinji.
The purpose of this preliminary framework is to promote the recognition of the significance of Aboriginal knowledge in the design and planning processes of different places. It serves as a guide for establishing connections with the Country to provide insights for the planning, design, and implementation of construction projects within NSW.
Ms Moriarty said it has been over the last decade or so that projects and builders have really begun to make space for Indigenous stories.
"It's about providing local Aboriginal stakeholders and their community-endorsed creative practitioners who can provide these narratives to make visible in places," she said.
"Some of the challenge is really making sure the work is happening in true co-design with local people, local stakeholders, and that it's not just a matter of completion for endorsement.
"Find the partners, the agencies, who are experienced in this work, exactly as you would source a landscape designer or an engineering firm or other professional competencies.
"This is a professional competency that sits within the design team, preferably from master planning onwards, but look for that key professional input into operation to really access the power of connecting with Country and to deliver it within its intentions."
Central Precinct Renewal Program
Transport for NSW (TfNSW) envisions the Central Precinct around Sydney's Central Station as a vibrant, sustainable, and connected hub that unites an interchange with diverse businesses and high-quality spaces. It aims to celebrate the precinct's unique architecture, cultural heritage, and foster future growth.
TfNSW collaborated with Balarinji to develop the Connecting with Country Framework, incorporating narratives and principles from the local Aboriginal community.
This framework provides guidelines for the Central Precinct Renewal Program design team to embrace the historical and contemporary Aboriginal identity, engage visitors in exploring the Place's story, and integrate Aboriginal culture and narrative to create inclusive and well-connected spaces.
Balarinji co-developed the Connecting with Country Framework in consultation with locally connected Aboriginal stakeholders, including Elders, knowledge holders, and community members.
"It's identifying the stakeholders who are local to Place and who have decision making authority from the local communities and local committee organisations," Ms Moriarty said.
"We have a number of projects including this one where the cultural design principles emerge from that community co-design process and then get integrated into the design teams who are then interpreting the work for various applications."
Furthermore, Balarinji's framework also offers guidance on adhering to the Government Architect NSW Connecting with Country Draft Framework and lays the foundation for a Country-centric design approach to be developed in subsequent stages, aligned with community and project benefits.
Burwood Brickworks
Balarinji collaborated with Frasers Property Australia to create award winning public art installations for Burwood Brickworks, the world's most sustainable shopping center in Victoria.
Working alongside local Wurundjeri, Dja Dja wurrung, and Ngurai illum wurrung artist Mandy Nicholson, Balarinji developed an artwork concept deeply rooted in the local Place and reflecting Wurundjeri culture.
Initially, the project involved an artwork installation for the outer facade, but it was later expanded to include the ceiling throughout the property. Mandy's artwork has become one of the center's most noteworthy visual features, garnering significant attention and acclaim.
"Burwood Brickworks is a really good example of a deep collaboration with local stakeholders, those stakeholders recommended Mandy Nicholson," Ms Moriarty said.
"It starts from that embedded base of being connected to Country through Mandy's art as a Wurundjeri person. Then she works with the architectural team to create something that resonates with people, it then responds to design requirements at scale and balance and contrast and all those fairly classic requirements of a good installation."
The artwork installations have a profound connection to the land and Wurundjeri culture, showcasing the six essential elements of Wurundjeri Country on which Burwood Brickworks stands. These elements include Forest Country (Tharangalk Biik), Sky Country (Wurru Wurru Biik), Wind Country (Murnmut Biik), Water Country (Baanj Biik), On Country (Biik-Dui), and Below Country (Biik-Ut).
Additionally, the installations reference local landmarks such as Mount Dandenong, the Great Dividing Range, Yarra Valley flatlands, and Port Phillip Bay.