Would you like to springboard your career in the retail industry?
Our Retail Property Industry Diploma will equip you with the knowledge and expertise you need to take your career in retail property to the next level.
There are four steps to progress through to graduation
Find out more about each step below, review course content and discover course availability.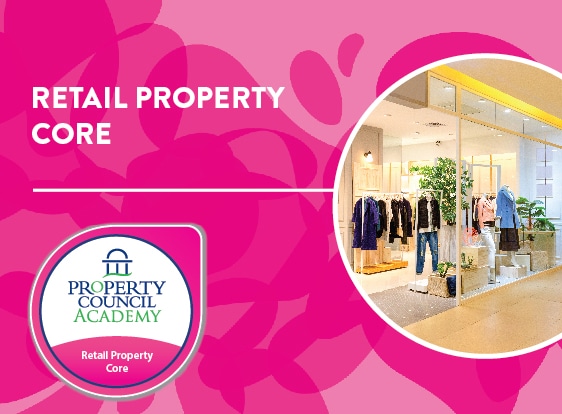 Step one: Retail Property Core
Improve your retail property knowledge
Do you want to develop the core business skills of managing retail property (such as a shopping centre, precinct or in a community area), in order to enhance your contribution to its performance?
By the end of this course, you will discover:
A greater insight into and understanding of the retail property industry
The role of retail property in the community
An understanding of the role of each management discipline
How to apply basic leasing principles and processes
The importance of the management, leasing and marketing roles in contributing to a successful retail property.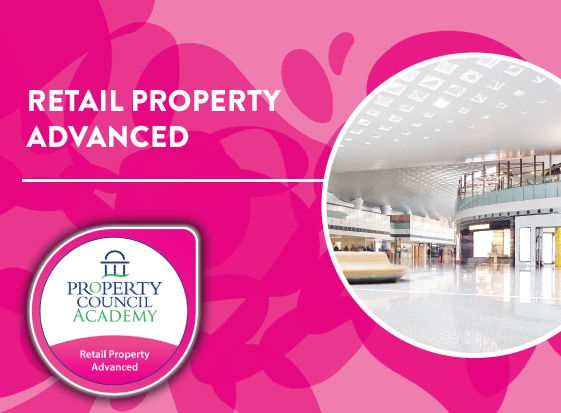 Step two: Retail Property Advanced
Create a practical toolkit for working with retailers
Do you want to learn how to enhance the investment potential of a retail property?
During the three days you will discover:
An insight into the drivers of retail asset performance
How to effectively apply business concepts to a retail centre context
How to enhance your key management skills
How to contribute more effectively to the investment performance of the retail property and the performance of the tenants
Retail market trends and a greater understanding of tenancy mix and precincts.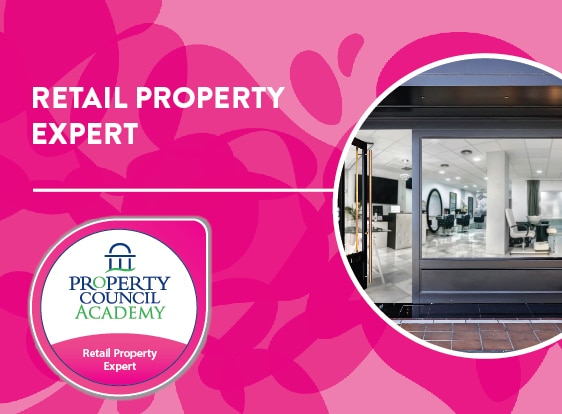 Step three: Retail Property Expert
Maximise your investment performance 
Do you want to learn how to make smart retail investment decisions? In this course you will participate in a redevelopment case study and get a thorough understanding of asset performance and how to enhance it. 
Over three days, you will discover:
Insights into the drivers of retail asset performance as part of a company's overall investment strategy
How to develop and implement asset strategies to maximise investment performance
The essentials for preparing a recommendation to develop or redevelop a retail property
The challenges facing managers and marketers during the development process
The benefits of gaining a comprehensive knowledge of retail mix principles and strong financial management skills.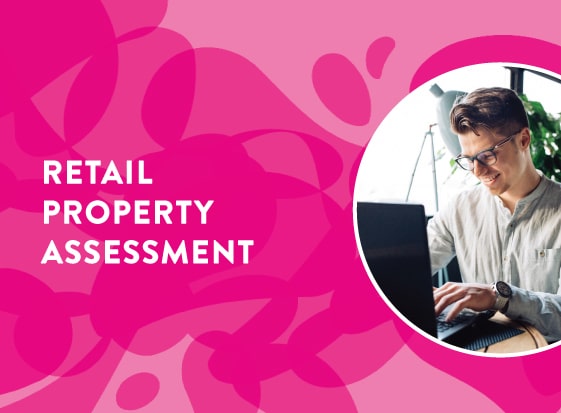 To obtain the Retail Property Industry Diploma, participants are required complete an assessment consisting of a 1,000-1,500 word report applying knowledge learnt in the course.
How long does it take to complete the Industry Diploma?
To complete your retail industry diploma, you will need to undertake each of the courses listed above which are one day for core and three days each for the advanced and expert courses. 
What will I learn in the Retail Property Industry Diploma?
The industry diploma will progress you through all areas of retail property, from core to advanced through to expert, that make up the industry diploma. Understand how your company makes retail investment decisions through the use of a highly engaging and in-depth redevelopment case study. Explore in greater depth your areas of further interest such as recommendations on redeveloping a retail property, designing a larger retail centre, tenancy remix as part of a redevelopment strategy, feasibility modelling, place making and case study presentations.
Can I use any of my existing industry experience to gain credits for modules?
Yes. If you have relevant industry experience you may receive credits towards some areas of your industry diploma.
How can the Industry Diploma course help progress my career?
Attaining this industry diploma will provide an in-depth understanding of retail property across a broad spectrum of areas which allows you to take on a variety of roles within the retail property sector including property manager, marketing strategist and leasing manager.
Use your Industry Diploma to take you further
Did you know that your industry diploma can earn credit towards a Masters degree at Western Sydney University?
The Property Council Academy has partnered with Western Sydney University to offer participants in the Property Asset Management (PAM) and Retail Property (RP) Industry Diplomas a pathway of articulation via postgraduate programs into a unique degree – Master of Commerce (Property Investment & Development) from Western Sydney University.
Applicants admitted to the Master of Commerce (Property Investment & Development) degree would be eligible for a credit for one elective after successfully completing the industry diploma in Property Asset Management or Retail Property.